Prof Tim Noakes on the Low Carb High Fat (LCHF) Diet – Run Talk SA Episode 12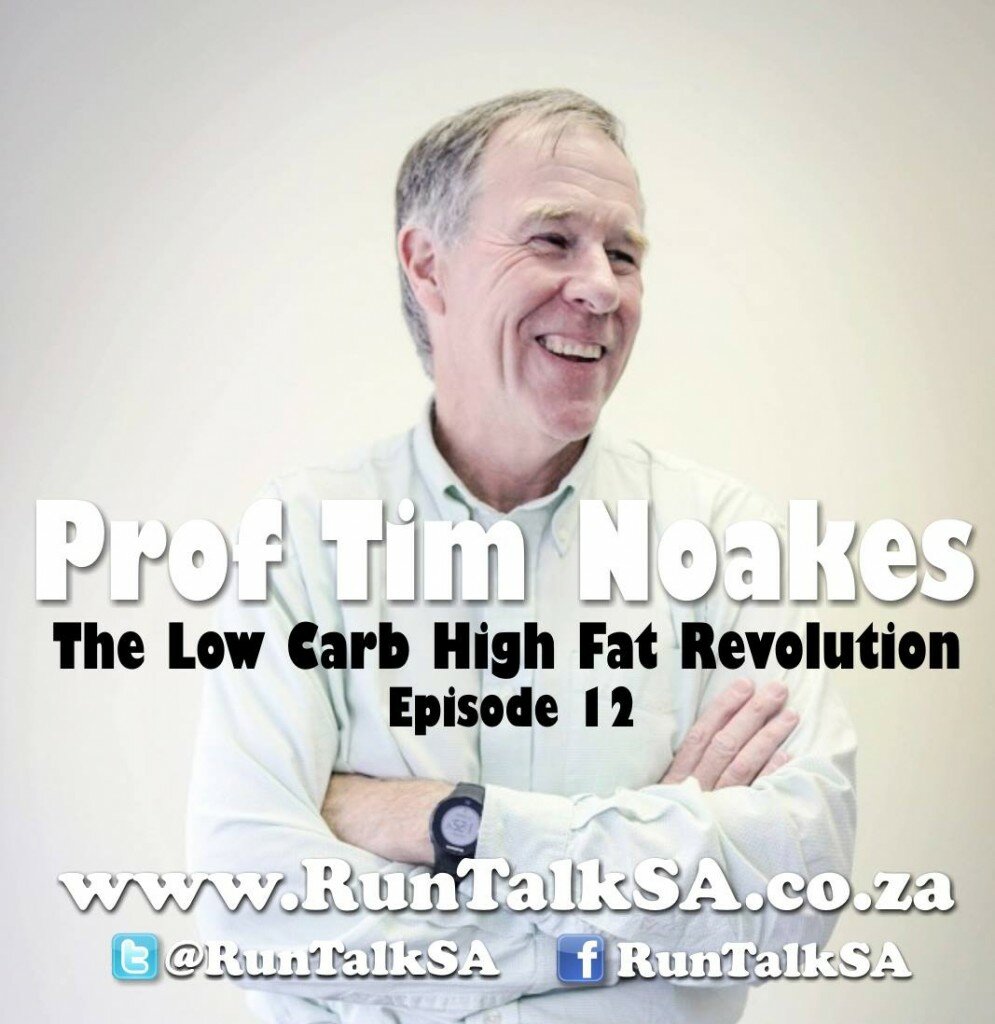 For the first time on Run Talk SA we have only featured one guest on an episode. This week Brad caught up with Professor Time Noakes from the Sports Science Institute of South Africa in Cape Town. The Prof's theories on the Low Carbohydrate High Fat (LCHF) Diet have been the talking point of many a radio interview, magazine article and dinner table discussion over the last few months.
On the show this week, amongst other things, we asked Prof Time Noakes:
What is the Low Carb High Fat Diet?
What is his take on the Sports Supplement industry? Is it necessary or is it a waste of time and money?
Would Bruce Fordyce have been able to win the Comrades Marathon on the LCHF Diet?
Could someone like Chris Froome, who won the 2013 Tour de France, perform as he has on the LCHF Diet?
Why do some people lose more weight than others on the HFLC Diet? And does exercise have a role to play in the weight loss?
Is Ketone Adaption safe and if so is it sustainable?
What is the Central Governor Theory and can you bypass your brain?
Does the LCHF Diet affect your cholesterol negatively?
If you enjoyed the interview, we would love it if you could help us spread the word by tweeting about it or sharing the link to this podcast on Facebook. We have created a couple of Tweets that just by clicking on the link below will help us share this knowledge:
to tweet this —-> I just listened to @ProfTimNoakes on @RunTalkSA talk about his #LCHF diet. You can listen to it here http://www.runtalksa.co.za/12
to tweet this —-> Fascinating discussion with @ProfTimNoakes on the Low Carb High Fat Diet on @RunTalkSA http://www.runtalksa.co.za/12
If you would like to subscribe to our weekly podcast on iTunes you can click here or on the RSS feed by If you have an android device we have also been added to Stitcher and you can listen to us or download the podcast here
You can also be in touch via or or
Podcast: Play in new window | Download
Share This Post