ABSA Cape Epic Route Launched, Joel Stransky & Stefan Terblanche, The Diepsloot Mountain Bike Academy, ABSA Cape Epic Founder Kevin Vermaak, Cansa's Richard Beer, Hein Wagner and Craig Wapnick from the Old Mutual Joberg2C – MTB Talk SA Episode 13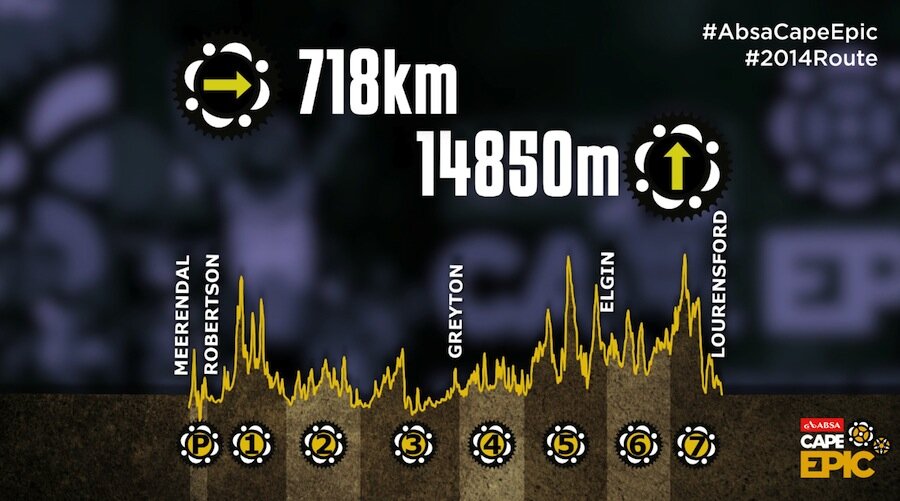 We have a jam packed show for you this week on MTB Talk SA. The route for the 2014 ABSA Cape Epic was announced this week and we have the following for you on this week's show:
Brad Brown caught up with former Springboks Joel Stransky and Stefan Terblanche, who are both riding as part of Team ABSA in 2014. Joel has completed four, so knows exactly what he is in for, while Stefan is riding his first Epic in 2014.
Brad spoke with William Mokgopo from the Diepsloot Mountain Bike Academy, who is riding in his third ABSA Cape Epic and he told Brad about how he got into the sport of mountain biking. William has achieved so much through the sport of mountain biking and attributes all his success to the Diepsloot Mountain Bike Academy
Kevin Vermaak, Founder of the ABSA Cape Epic, talks to Brad about the race as well as some of the cool initiatives they have introduced for 2014, including new tracking pods that will enable the entire field to be tracked live online. Kevin also spoke about the Epic's relationship with ABSA as a title sponsor.
There is also a great charity aspect to the ABSA Cape Epic and Richard Beer from Cansa joins us to tell us about their involvement with the race and how you can get involved too.
Hein Wagner, who was the first blind person to complete the ABSA Cape Epic spoke to us about possibly riding the ABSA Cape Epic in 2014.
Stuart Pickering from was at the Africa Cycle Fair this past weekend in Johannesburg, and while there he caught up with Craig Wapnick from the Old Mutual Joberg2C.
If you would like to subscribe to our weekly podcast on iTunes here or on RSS feed by clicking here.
You can also be in touch via  or  or 
Podcast: Play in new window | Download
Share This Post