Tri Talk SA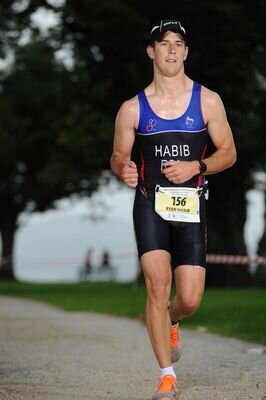 Reflections…
This weekend I took part in the Midlands Ultra Triathlon. Aside from the weather, it was well organized – but we can't have it all.
After a terrible experience in the water, during which I was even passed by a fellow athlete towing his son in a canoe, I thought to myself, why do I even do this?
I managed to finish the swim and strolled into transition, and then started to jog a bit. I began to think that since I was here, I might as well do what I could to recover. Conditions weren't perfect on the bike, but having endured worse I stayed positive.
It must have been somewhere out on the ride, as I passed what seemed to be a bike I would find on my wish list for Santa (except that this Santa didn't look too jolly as I passed him), that I had an epiphany — why I do Tri.
It seems to me that I start with a personal challenge to beat someone or to race, but come race day, when it's just me out there with the wind whistling through small vents in my helmet, that I quickly realize that each one of the athletes competing is on their own journey. From the beginner to the elite, each competitor has personal goals – and while I love passing a bloke on a bike I secretly (or not so secretly, anymore) lust after, it's not about that. I pass him, and someone else passes me as we all travel the same journey to our personal goals. This concept may not seem obvious for our sport-mad country, but it isn't about making the finish line as fast as possible.
Each one of us athletes has challenged ourselves – often for some reason outside of the sport. Each athlete comes to the race with their "baggage" – a reason to prove "they can do it".
The recent diagnosis of my mother's cancer has made this challenge more than simply a race. It provides hope, a hope that if I can somehow overcome a physical personal challenge then perhaps, my mom's race against the cancer can also be challenged, raced and conquered, making the medal more meaningful. Don't get me wrong – medals for races are meaningful – but having a different force driving me to succeed makes it that much more meaningful.
The thought began to form that perhaps I wasn't the only one out there today in between the rain and cold, redefining themselves out there, I became certain that others were racing for their own hopes too
To all of the competitors, whether you were the man towing his son or the guy dressed in his CHOC suit, well done!
Next time you are out there racing, challenge yourself, and remember for the majority of us, the race is one against only ourselves. There is no losing when we are out there.
Share This Post
The December 2013 edition of Modern Athlete is out. You can access the digital version below or subscribe to it free here. As always the magazine is packed with some awesome articles. Read about the phenomenal Landie Greyling,  The King of Comrades Bruce Fordyce, learn more about the Park Run explosion in South Africa and singing sensation Danny K tells them why he runs.
Share This Post
Check out the highlights of the Eleven Global Sun City 2013 that took place on the weekend of the 9th and 10th of November 2013 below:
Share This Post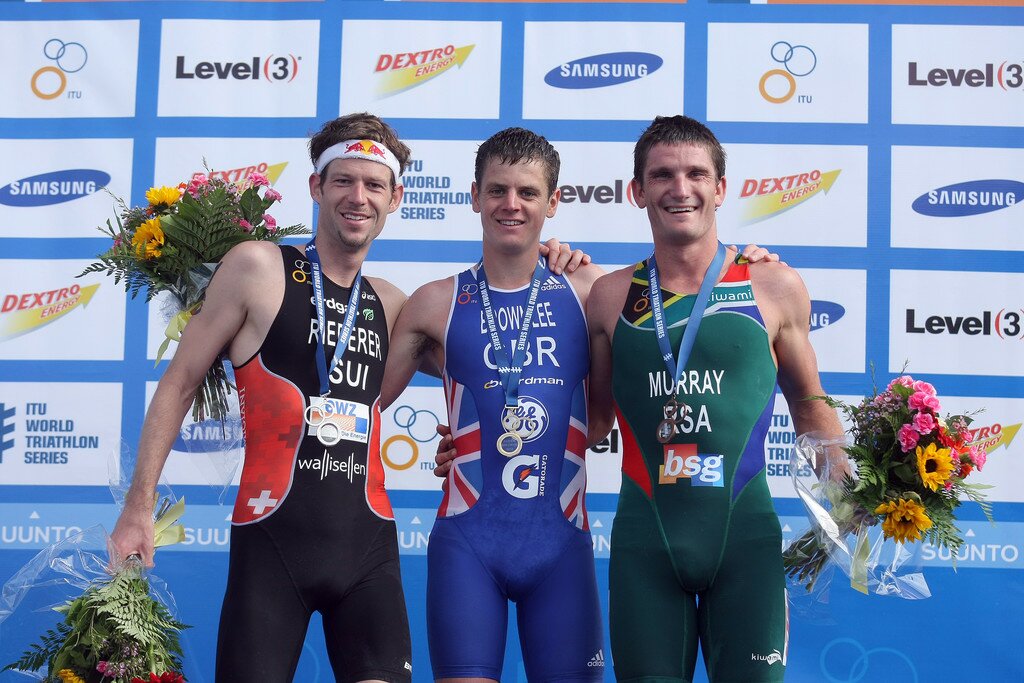 The International Triathlon Union (ITU) today announced an addition to the 2014 World Triathlon Series calendar. For the first time ever, a World Triathlon Series event will be held on the continent of Africa with a race slated to be held at the V&A Waterfront in Cape Town, South Africa on April 26-27, 2014. 
The World Triathlon Cape Town race will serve as the second stop on the eight-city tour, which kicks off in Auckland on April 5-6. Cape Town is one of only two cities to debut on the WTS calendar in 2014, with Chicago also hosting an event for the first time.
"We have been working to secure a WTS event in Africa for a long time," ITU President and IOC Member Marisol Casado said. "We are very excited to bring our fast paced, action-packed style of racing there. The location is an ideal spot for premium racing, and will also serve as an important development tool for all of Africa."
Race organizers have proposed a two-lap 1500m swim within the V&A Waterfront, followed by a scenic eight-lap 40km bike ride along Beach Road and a four-lap 10km run with constant ocean views for the elites. The weekend of events will also include races for mass participation events. Furthermore, the heart of the event will be the Race Village hosted at the Look Out Venue at the V&A Waterfront which will feature a lifestyle expo and will contain grand stands from where the public has a clear view of the finish line.
"South Africans are passionate about sport, and will be very excited to have another world-class, premium sporting event to add to their active lifestyles," said Bruce Parker – Forsyth, CEO of the local delivery partner, WORLDSPORT.
Age groupers will have the option to choose between a standard Olympic distance courses or hone their speed skills on a sprint course. Standard and sprint distance team relays are also on the schedule, offering a race for all abilities. In addition to the competitions, athletes will be treated to a weekend full of festivities; including sundown concerts, a race exhibition, kids & family races.
"The World Triathlon Series is an exciting multi-city global series, during which athletes earn points throughout the season for a chance to be crowned the ITU Triathlon World Champion at the Grand Final," said CEO Lagardère Unlimited Events AG Christian Toetske. "Every 2014 WTS event will feature age-group races, with all elite women's and men's races broadcast live to an international audience in more than 160 countries, as well as streamed online live. Equally importantly these events give the public the opportunity to compete on a World Triathlon Series stage."
"We are proud to see Cape Town, South Africa – indeed Africa added to the World Series calendar," said Debbie Alexander, President of Triathlon South Africa. "This event will contribute to the continued growth of Triathlon in not only South Africa – but Africa"
If you would like to hear more about it listen to Tri Talk SA's interview with Iain Banner below (or read more about it here):
Share This Post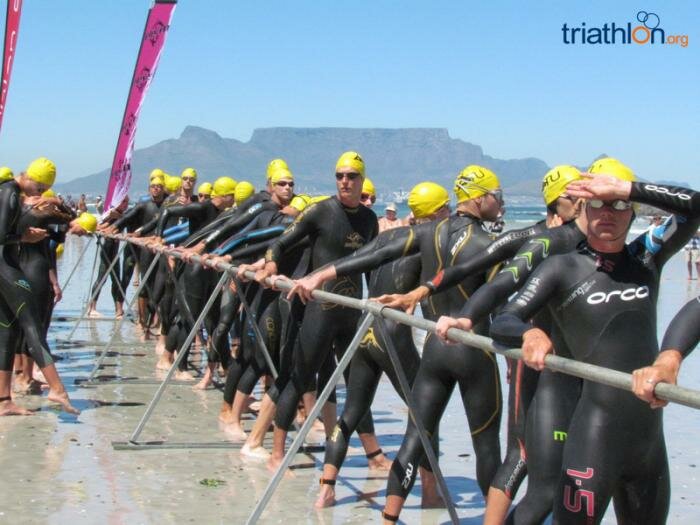 We have two really big announcements on this week's episode of Tri Talk SA with some inspiration thrown into the mix for good measure. On Episode 20:
We chat about the announcement that the ITU World Series will be coming to Cape Town in 2014. The announcement has just been made and Brad spoke with Iain Banner, who was one of the individuals who were instrumental in getting the event  to come to Cape Town.
First Ascent have also announced that they are to introduce a brand new range of Tri Suits into the South African market for the first time. Brad caught up with the First Ascent's brand manager Stacey Rehbock to find out more about the gear that will be in stores from 2 December. To find out more head to their , or .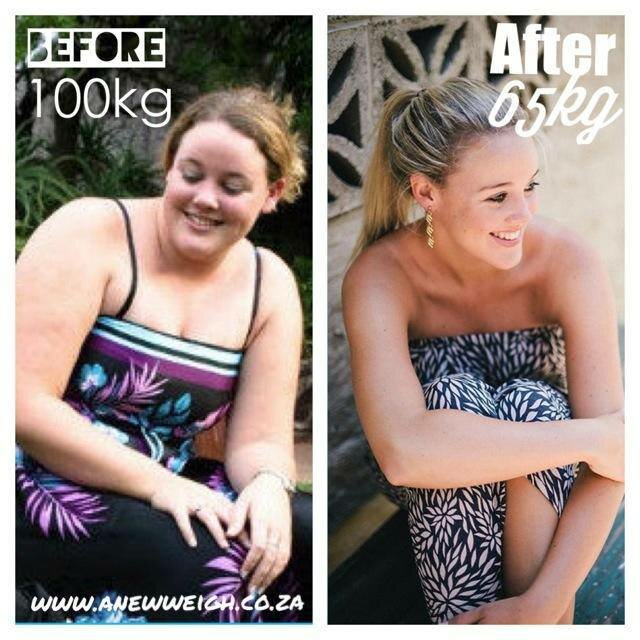 We get a serious dose of inspiration from Gaelyn Cokayne who shares her story with about how she went from being seriously overweight to training for her first Ironman 70.3 triathlon. As discussed on the show, you can check out , or .
Don't forget too that you can get your free Tri Talk SA checklist here to make sure you forget nothing when going to your next race.
If you would like to subscribe to our weekly podcast on iTunes you can click here or on the RSS feed by clicking here. You can also be in touch via  or  or 
Podcast: Play in new window | Download
Share This Post
Tri Talker of the Week – Ryan Habib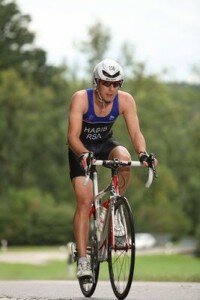 How did you get into triathlon? When I was in high school, I did a few of the original 5fm Energade sprint tri series. I was very surprised when I made the Gauteng team – considering I was using a mountain bike – at the time. After that though, it was another 10 years before I would take part again.
How long have you been in triathlon? If one includes the early beginnings, since I was 16, so that's 14 years.
What is your favourite discipline and why? My favorite individual discipline is the run. However, when mixing all 3 up, I look forward to the cycle. My worst is the swim.
Who is your biggest triathlon inspiration and why? I really admire people like Don van Gelder, who at 40 odd is still giving every "lighty" a run for their money. I also admire the guys finishing 70.3 in 7-8hrs, I think they are the ones who work the hardest on the day.
What is your biggest or best triathlon achievement? What are you most proud of? This is a strange one, my prouder moment is representing TSA at world long distance DUATHLON champs. It's not triathlon, but it's a highlight for me.
What is your favourite triathlon quote?  Continue reading →
Share This Post
Ironman South Africa's Paul Wolff with two big announcements & Gerhard De Bruin talks racing and his training camps – Tri Talk SA Episode 19
This week on Tri Talk SA we talk about two recent announcements that Ironman South Africa have made over the last week. We also look at a training camp that could take your performance to a new level. On episode 19 we chat to:
The race director of Ironman South Africa, Paul Wolff, about the recent changes made to the route for the 2014 edition of Ironman South Africa. There is also another very cool announcement that was made today that Paul tells Brad about but you are going to have to listen to the show to find out more.
Gerhard De Bruin about his recent performance at 11 Global Sun City. Brad also chatted to Gerhard about his very popular training camps which he hosts in the Eastern Free State.
Download your FREE triathlon checklist to make sure you don't forget anything when heading to your next race.
If you would like to subscribe to our weekly podcast on iTunes you can click here or on the RSS feed by clicking here. You can also be in touch via  or  or 
Podcast: Play in new window | Download
Share This Post
We spent the last weekend up at Sun City for the 11 Global that took place at the resort over the weekend and what an amazing weekend it was. We have a jam packed show for you this weekend and on Tri Talk SA this week: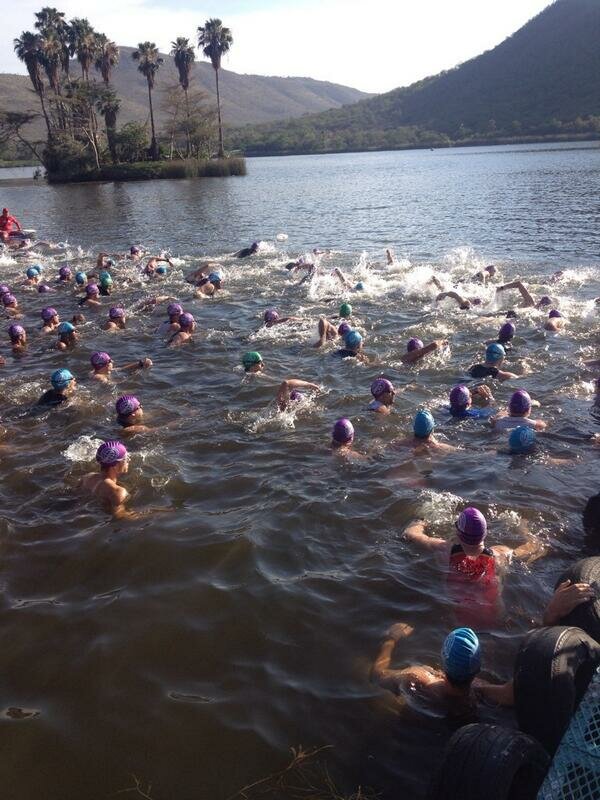 Jaryd Browne raced his last race as a junior and we caught up with him after his win in the Sprint race on Saturday.
We spoke to Wikus Weber after he was the first elite athlete home in the Sprint. Wikus went on to win the Standard distance race on Sunday too and in doing so claimed the Eleven Squared title for the fastest combined time over the weekend.
Sam Harrington was the first lady home on Sunday and we chatted to her about her recent marriage as well as her great win on Sunday.
Miguel Viera, the first Angolan to finish an Ironman, spoke to us about his race on Sunday and what he has planned for the upcoming season.
The inspiring Frans Lotter completed the standard distance race on Sunday having just completed a course of chemotherapy following being diagnosed with cancer less than a year ago.
South African hockey legend Pietie Coetzee also took part in the 11Global this weekend. She raced in both the Sprint and Standard distance and claimed an overall podium spot in her first triathlon. We caught up with Pietie to chat about her amazing hockey career and how she got involved in the sport of triathlon. We also asked Pietie how she sees triathlon fitting into her life after she retires from international hockey.
Robin Hide from Modern Athlete joins us to tell us what you can expect in the November edition from a triathlon perspective. If you would like to access an electronic version of this month's mag you can here.
We went on a short shopping spree with a non-triathlete. Say no more.
Download your FREE triathlon checklist to make sure you don't forget anything when heading to your next race.
If you would like to subscribe to our weekly podcast on iTunes you can click here or on the RSS feed by clicking here. You can also be in touch via  or  or 
Podcast: Play in new window | Download
Share This Post
It was another successful weekend of racing this past weekend at the Ironman 5150 Ekurhuleni African Championships. On episode 17 of Tri Talk SA this week we:
Chat to both the men's and ladies winner, Henri Schoeman and Andrea Steyn, following their very successful weekend in Germiston. This is where you can see the Ironman 5150 Ekurhuleni race results.
Speak to Gaby Rosario who completed her first triathlon on Sunday and has an amazing story to share. Gaby has an extremely rare disease and has overcome some big obstacles to get to the finish line. If you are looking for some triathlon inspiration this is one interview you do not want to miss.
Touch base with Paul Kaye to wrap up the weekend in Germiston and we also take a look at Paul's business 'Focus on the Finish line'.
Download your FREE triathlon checklist to make sure you don't forget anything when heading to your next race.
If you would like to subscribe to our weekly podcast on iTunes you can click here or on the RSS feed by clicking here.
You can also be in touch via  or  or 
Podcast: Play in new window | Download
Share This Post
The 2013 5150 Ekurhuleni African Championship Results
The inaugural Ekurhuleni 5150 African Championship took place on Sunday 3 November 2013 on a cool morning at Germiston Lake but as the race action heated up so did the temperature. Henry Schoeman put in a dominant display to claim the title of 5150 African Champion while Andrea Steyn underlined her status as one of the most feared female triathletes in South Africa by overturning a deficit to break the tape first. You can get the rest of the 5150 results here.
Schoeman leading from the front
Going into the Ekurhuleni 5150 African Championship it was all but a foregone conclusion that Henri Schoeman (RSA) would be the first athlete to complete the 1.5km swim leg. All went according to script as Schoeman exited the water with a 2 minute lead over the chasers. France's Antony Costes was second into transition followed closely by Wikus Weber (RSA).
Schoeman took his lead onto the bike and managed to hold the Frenchman off for most of the way. He didn't lead the entire way though as Costes took the lead around 34km into the bike leg, but Schoeman kept him in his sights all the way until T2. Costes entered T2 in first place but Schoeman was right behind. A quicker transition ensured that Schoeman could exit T2 first and be the first athlete out on the 10km run. Wikus Weber entered T2 in third making up a top three mimicking the swim exit.
The question was could Schoeman keep the 5150 Marseille champion at bay for 10km. The young South African responded to the challenge in fine style leading for the duration of the run to come home first in a time of 01:55:30 winning by over 2 minutes. Costes held his second place to finish in 01:57:58. Weber made up the final podium position in 01:58:33.
Steyn shows her staying power
The ladies' race favourite once again put in a classy display but still had to push hard to get the win. Lucie Reed (CZE) made the early running with a brilliant swim putting her out in front. Reed exited the water in 6th place overall amongst the leading men. She was followed into transition by Corinne Berg (RSA) and Andrea Steyn (RSA).
Reed, with a lead of nearly 5 minutes on the bike aimed to stretch her advantage and proceeded to do so. Steyn managed to keep within touching distance while further back, Lauren Dance (RSA) made her way up field passing Berg. Reed was the first lady into T2 with but Steyn managed to cut the lead to just over 3 minutes. Continue reading →
Share This Post