Johan Labuschagne knocked down, we chat to Andrew Mclean, JMPD's Edna Mamonyane & the PPA's Steve Hayward – Cycle Talk SA Episode 18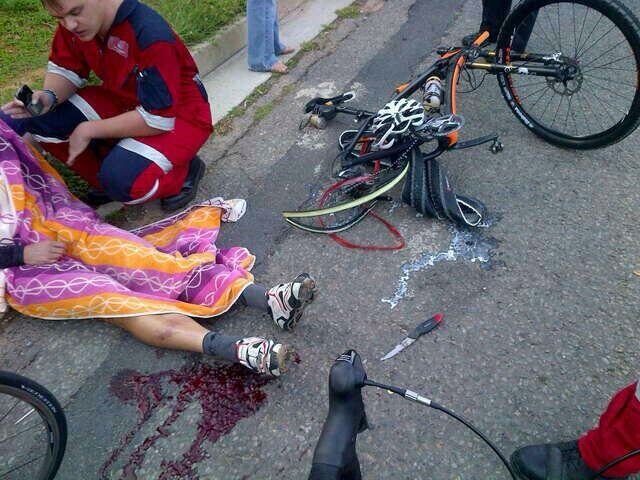 This morning was abuzz with news that Johan Labuschange was knocked off his bicycle whilst riding in the yellow lane in Johannesburg. On this episode of Cycle Talk SA:
We chat to Andrew Mclean, who tweeted the pictures of the accident as well as those of the taxi that is accused of knocking Johan off his bike.
Brad spoke to Superintendent Edna Mamonyane, the spokesperson for the JMPD, about the accident and what the JMPD is doing to stop this behaviour on our roads.
Steve Hayward, chairman of the Pedal Power Association touched base with us about what we as cyclists can do to stay safe on the roads.
If you would like to subscribe to our weekly podcast on iTunes here or on RSS feed by clicking here. You can also be in touch via  or  or 
Podcast: Play in new window | Download
Share This Post