11 Global Weekend, Pietie Coetzee and Robin Hide from Modern Athlete – Tri Talk SA Episode 18
We spent the last weekend up at Sun City for the 11 Global that took place at the resort over the weekend and what an amazing weekend it was. We have a jam packed show for you this weekend and on Tri Talk SA this week: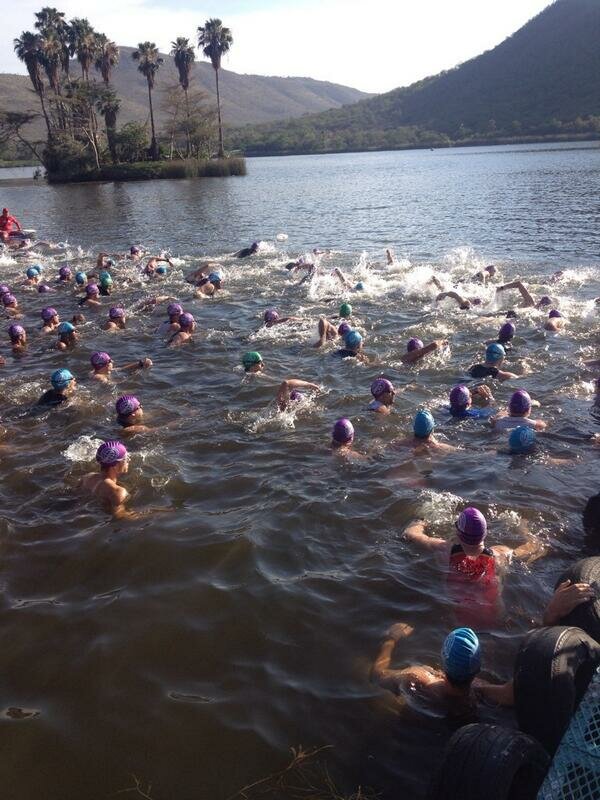 Jaryd Browne raced his last race as a junior and we caught up with him after his win in the Sprint race on Saturday.
We spoke to Wikus Weber after he was the first elite athlete home in the Sprint. Wikus went on to win the Standard distance race on Sunday too and in doing so claimed the Eleven Squared title for the fastest combined time over the weekend.
Sam Harrington was the first lady home on Sunday and we chatted to her about her recent marriage as well as her great win on Sunday.
Miguel Viera, the first Angolan to finish an Ironman, spoke to us about his race on Sunday and what he has planned for the upcoming season.
The inspiring Frans Lotter completed the standard distance race on Sunday having just completed a course of chemotherapy following being diagnosed with cancer less than a year ago.
South African hockey legend Pietie Coetzee also took part in the 11Global this weekend. She raced in both the Sprint and Standard distance and claimed an overall podium spot in her first triathlon. We caught up with Pietie to chat about her amazing hockey career and how she got involved in the sport of triathlon. We also asked Pietie how she sees triathlon fitting into her life after she retires from international hockey.
Robin Hide from Modern Athlete joins us to tell us what you can expect in the November edition from a triathlon perspective. If you would like to access an electronic version of this month's mag you can here.
We went on a short shopping spree with a non-triathlete. Say no more.
Download your FREE triathlon checklist to make sure you don't forget anything when heading to your next race.
If you would like to subscribe to our weekly podcast on iTunes you can click here or on the RSS feed by clicking here. You can also be in touch via  or  or 
Podcast: Play in new window | Download
Share This Post