Ariane Kleinhans Talks Absa Cape Epic Money & Stop Numbness on your Mountain Bike – MTB Talk SA Episode 15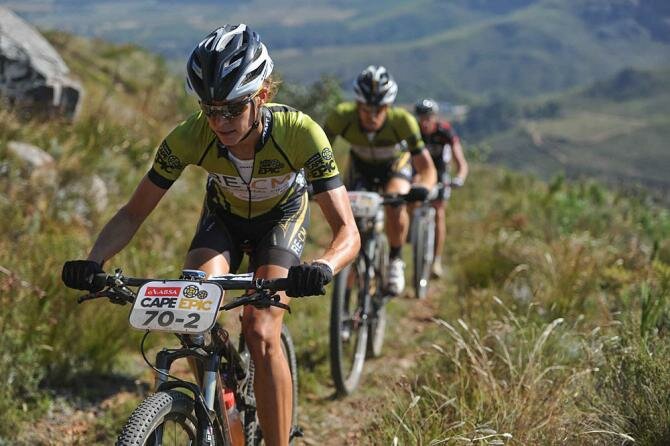 This week on MTB Talk SA we chat prize money and another pressing medical issue with our resident physio. On Episode 15 this week Brad:
Spoke to Ariane Kleinhans about the increased prize purse for the ladies at the Absa Cape Epic in 2014. Brad also found out a little bit more about the Swiss born mountain biker who has dominated the mixed category over the last couple of years with her husband Erik.
Found out more about numbness on the mountain bike with the MTB Talk SA Physiotherapist Richeard Feher. Numbness affects all of us at one stage or another on the bike and Brad and Richard talk about the causes of numbness, the treatment of numbness and most importantly how to avoid numbness on the bike.
Also be sure to check out out Mountain Biker of the Week this Stephan Pieterse.
You can find out more about it here. If you would like to subscribe to our weekly podcast on iTunes here or on RSS feed by clicking here.
You can also be in touch via  or  or 
Podcast: Play in new window | Download
Share This Post